Description
Are you a teacher of ancient Greek who wants to incorporate some spoken ancient Greek into your classes but you don't know how and where to start? Then this workshop is for you! We will discuss the general benefits & drawbacks of actively using the language, touching on ancient and Byzantine traditions of learning ancient Greek as well as modern day research on second language acquisition. As a practical part, we will get to know the following techniques:
everyday conversations
Total Physical Response (TPR)
circling & paraphrasing
language games
songs & performances
Since this is a workshop, we will not only discuss these techniques from a theoretical point of view but we will try to apply them within our group as well as to (potential) real-life classroom scenarios.
For whom is this course?
Teachers of ancient Greek
Prerequisites
Good knowledge of ancient Greek
Prior experience speaking the language is welcome but not needed
Language of instruction
English with examples and exercises in ancient Greek (a list with conversational Greek phrases will be handed out during the workshop)
Time & Date
5 – 7 PM CET (Amsterdam, Berlin, Rome, Stockholm, Vienna)
September 23 – 25, 2022
Two hours a day, Friday, Saturday, Sunday
Teacher
Jenny Teichmann
Price
Standard: 200€
About Jenny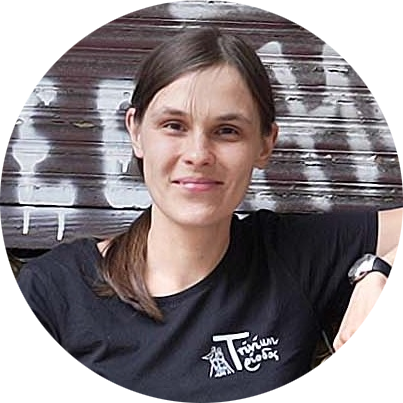 Jenny studied Classics at Humboldt University, Berlin. Since 2020 she has taught various spoken Greek and Latin classes for the Paideia Institute, New York, as well as for Triodos Trivium, online and in person.
FAQ
You can read our full FAQ here.
Register here
If you want to register for one of our classes, please use the following form: