Description
Do you know, in theory, most of Greek grammar already but still find yourself struggling to read a real text? Then this class is for you. We will read short and, hopefully, fun animal stories taken from Aesop and other authors, discussing and rephrasing them in ancient Greek. We will pay particular attention to grammar, vocabulary, word order and other pecularities of the language that often times pose a challenge to aspiring readers of ancient Greek. We will also talk about how to develop reading habits and which original texts are most suitable for students of a low intermediate level.
For whom is this course?
Intermediate learners (equivalent to at least one year of university studies)
Prerequisites
Good knowledge of ancient Greek (you should know, or at least be willing to revisit, all the basics of Greek grammar)
Prior experience speaking the language is welcome but not needed
Lanugage of instruction
Ancient Greek with occasional explanations in English (a handout with useful phrases will be given out and discussed during the first session)
Time & Date
8–9 PM CET (Amsterdam, Berlin, Rome, Stockholm, Vienna)
From October 4 until December 15, 2022
Every Tuesday
(11 weeks in total)
Teacher
Jenny Teichmann
Price
Standard: 260€
Students: 220€
About Jenny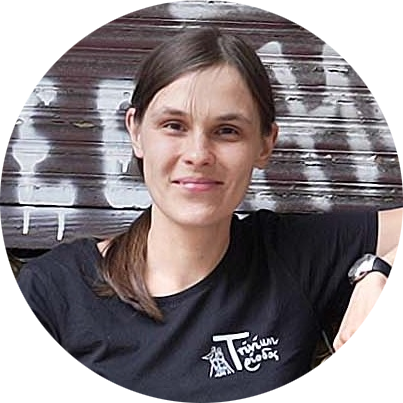 Jenny studied Classics at Humboldt University, Berlin. Since 2020 she has taught various spoken Greek and Latin classes for the Paideia Institute, New York, as well as for Triodos Trivium, online and in person.
FAQ
You can read our full FAQ here.
Register here
Registration deadline: September 25, 2022, 23:59 CET
If you want to register for one of our classes, please use the following form: