Description
In this intensive class we will read passages from the Gospels that are related to the "Holy Week", starting on Palm Sunday with Jesus' entry into Jerusalem and ending on Good Friday with the crucifixion. Since the Gospels are written in a straightforward style, this class is particularly suited for intermediate students who want to get into the habit of reading original Ancient Greek.
For whom is this course?
Intermediate learners (equivalent to at least one year of university studies)
Prerequisites
Good knowledge of Ancient Greek (you should know, or at least be willing to revisit, all the basics of Ancient Greek grammar)
Prior experience speaking the language is welcome but not needed
Lanugage of instruction
Ancient Greek (a handout with useful phrases will be given out before the first session)
Time & Date
6–7 PM CET (Amsterdam, Berlin, Rome, Stockholm, Vienna)
From April 2 to 7, 2023 (Sunday to Friday, every day)
Teacher
Jenny Teichmann
Price
Standard: 150€
Students: 100€
Please note:
For this intensive class we offer a 10% early bird discount for registrations that are completed before March 25. The early bird prices are:
Standard: 135€
Students: 90€
About Jenny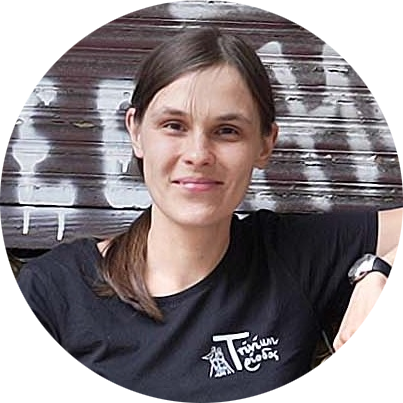 Jenny studied Classics at Humboldt University, Berlin. Since 2020 she has taught various spoken Greek and Latin classes for the Paideia Institute, New York, as well as for Triodos Trivium, online and in person.
If you have questions about this class, you can write Jenny an email: jennyteichmann@triodos-trivium.com
FAQ
You can read our full FAQ here.
Register here
If you want to register for one of our classes, please use the following form: