Description
Latin is often taught as a difficult math problem that needs to be solved through logic alone, and students "read" authentic authors before they even know how to say "Hello!" The results of this approach are well known.
In this class, on the contrary, we will use Latin the way it was used by the Romans: As a means of communication. We will discuss simple topics together, building up our vocabulary as well as an intuitive understanding of the language.
Latin topics we will talk about include, for example:
greetings
introducing yourself
class room vocabulary
family
ancient daily life
Word lists and vocabulary aids will be given out be the instructor.
For whom is this course?
This class is ideal for anybody who wants to start speaking and thinking in Latin, especially:
Beginning to intermediate learners
Teachers interested in introducing spoken Latin into their class room
Prerequisites
Basic knowledge of Latin
No prior experience speaking the language is needed
Language of instruction
Latin (with occasional explanations in English, if necessary)
Recommended reading
Eleanor Dickey, "Learning Latin the Ancient Way" (2016).
Time & Date
8–9 PM CET (Amsterdam, Berlin, Rome, Stockholm, Vienna)
From October 11 until December 20, 2023
Every Wednesday
(11 weeks in total, with a one week break)
Teacher
Jenny Teichmann
Price
Standard: 250€
Students: 220€
About Jenny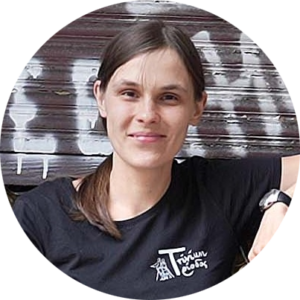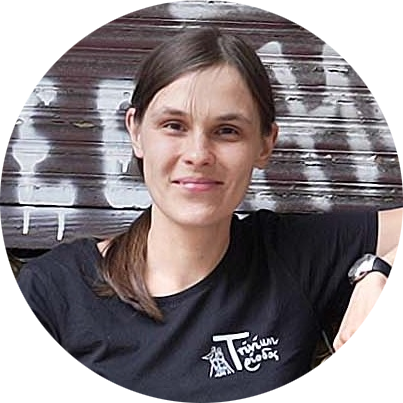 Jenny studied Classics at Humboldt University, Berlin. Since 2020 she has taught various spoken Greek and Latin classes for the Paideia Institute, New York, as well as for Triodos Trivium, online and in person.
FAQ
You can read our full FAQ here.
If you have specific questions about this class, you can write to: jennyteichmann@triodos-trivium.com
Register here
Registration deadline: October 03, 2023, 23:59 CET
If you want to register for one of our classes, please use the following form: