Description
After we read Aesop's Fables during the last term, we will in this term read some true animal stories from Aelian and Plutarch as well as some probably not so true ones from the Physiologus. In our class we will, among others, encounter faithful dogs, revengeful cranes, and the heart warming friendship between a slave and his lion – all of this, of course, in Ancient Greek!
For whom is this course?
Intermediate learners (equivalent to at least one year of university studies)
This class is ideal for students who want to read authentic Ancient Greek that is fun and relatively easy (as easy as authentic Ancient Greek can be).
Prerequisites
Good knowledge of Ancient Greek (you should know, or at least be willing to revisit, all the basics of Ancient Greek grammar)
Prior experience speaking the language is welcome but not needed
Lanugage of instruction
Ancient Greek (a handout with useful phrases will be given out before the first session)
Time & Date
8-9 PM CET (Amsterdam, Berlin, Rome, Stockholm, Vienna)
Every Tuesday
From April 25 to June 27, 2023 (10 weeks in total)
Teacher
Jenny Teichmann
Price
Standard: 250€
Students: 220€
Please note:
We offer a 10% early bird discount for registrations that are completed before April 3. The early bird prices are:
Standard: 225€
Students: 198€
About Jenny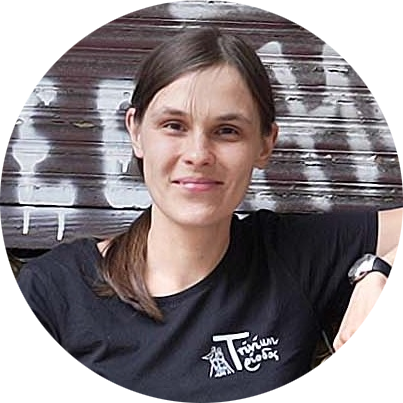 Jenny studied Classics at Humboldt University, Berlin. Since 2020 she has taught various spoken Greek and Latin classes for the Paideia Institute, New York, as well as for Triodos Trivium, online and in person.
If you have questions about this class, you can write Jenny an email: jennyteichmann@triodos-trivium.com
FAQ
You can read our full FAQ here.
Register here
If you want to register for one of our classes, please use the following form: