Description
Reading stories is one of the best ways to learn a new language, and what better stories are there than the myths of Ancient Greece? In this class we will read together ten myths about Ἔρως (love), the mighty god who ruled (and still rules) over humans and gods alike. The stories come from a book that I (Jenny) will publish soon: They are adapted versions of original myths and are each accompanied by an illustration and ample vocabulary help.
For whom is this course?
Beginning to early intermediate learners
Prerequisites
Basic knowledge of Ancient Greek (e.g. having worked through the first volume of "Athenaze" or having taken one semester of Ancient Greek at university level)
Experience with spoken Ancient Greek is not required
Language of instruction
Time & Date
8–9 PM CET (Amsterdam, Berlin, Rome, Stockholm, Vienna)
From October 09 until December 18, 2023
Every Monday
(11 weeks in total, with a one week break)
Teacher
Jenny Teichmann
Price
Standard: 250€
Students: 220€
About Jenny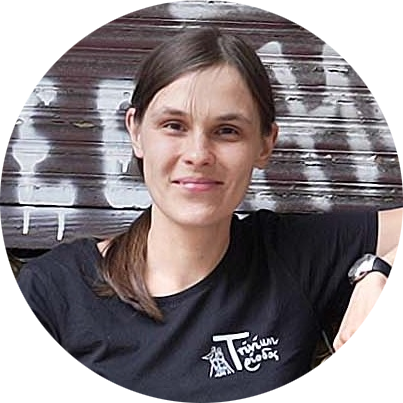 Jenny studied Classics at Humboldt University, Berlin. Since 2020 she has taught various spoken Greek and Latin classes for the Paideia Institute, New York, as well as for Triodos Trivium, online and in person.
If you have questions about this class, you can write Jenny an email: jennyteichmann@triodos-trivium.com
FAQ
You can read our full FAQ here.
Register here
Registration deadline: October 03, 2023, 23:59 CET.
If you want to register for one of our classes, please use the following form: